I conclude our RVPM Bulletin series titled "BOPIS to The Rescue" with a final installment on executing "Buy Online Pickup In Store" and how it relates to supply chain performance.
The previous articles in the series introduced four characteristics a supply chain must possess to successfully execute a BOPIS strategy: visibility, speed, execution and inventory integrity.
In our last article, we talked about the importance of inventory integrity to traditional brick and mortar retailers as they face competition from large online marketplaces and nimble startups. I argued that the BOPIS transaction is more sacred to the consumer than a casual Sunday shopping trip as he or she has allocated not only financial resources to the transaction, but their valuable time as well.
Finally, I made the case that accurate, consistent, and timely communication about merchandise availability at the store by SKU is critical for BOPIS's success. In order for all that to happen, a retailer must consistently execute its supply chain game plan.
This brings us to the final characteristic of execution in the supply chain and its importance to executing a successful BOPIS strategy.

Despite the multi-million dollar investments, at the end of the day we are all graded on execution.

Ideas are Easy

Think about the countless meetings you have sat through in your career only to see the great ideas whither when faced with the realities of execution. Merchandising objectives, personal goals, football game plans and family barbecues are all graded on the same question: how do we execute and how did we execute?
For retailers managing highly complex global supply chains, the challenge is magnified by the oft-misguided assumption that many of the moving parts are not within their control.

It Happens Daily
The merchandising plan was conceived months ago, POs are sent, ASNs are received, trucks are ordered, the labor in place, and the crossdock is ready to flow and the stores anxious to receive the hot-selling new merchandise.
Up to this point we had all the elements of a successful supply chain strategy (visibility, speed, and inventory integrity, maybe). So far, so good, but when the merchandise hits the docks and is ready to flow through our multi-million dollar sortation system it comes to a grinding halt because a 10-cent label wasn't properly printed?  Production stops, other orders are affected, merchants are notified and tempers flare.
Is this the vendor's fault? Maybe, but a receiving clerk quietly reveals that this was the fifth order in a row that didn't have the proper labeling. Is it still the vendor's fault? Or, does the retailer share responsibility for not addressing previous vendor performance issues with the vendor?
Were notifications sent, chargebacks and scorecards issued, and did the vendor receive an invitation to visit the retailer's DC to mutually witness the impact? It may be only a 10-cent label but every selling day (even hour) is critical to traditional retailers. Despite the multi-million dollar investments, at the end of the day we are all graded on execution.
---
Visit the Retail Vendor Performance Management home page to learn more

and subscribe to the monthly newsletter.
---
The Glue
Global supply chains are exceedingly long and complex, which often makes them fascinating in nature. They are like 3-5 concurrently spinning independent flywheels that work harmoniously to produce desired results.
The leadership demonstrated by supply chain practitioners as they manage not only disparate silos within their own organizations, but those outside their organizations that are often thousands of miles away. The glue that holds all of these moving parts together is consistently excellent execution of the extended supply chain.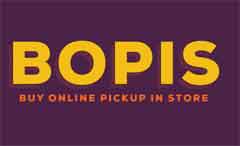 It involves collecting previously performance results, both internal and external, and communicating them to all stakeholders on a systematic basis. It's rewarding the high-achieving stakeholders and providing remedial action to those who are underperforming. And it's about communicating those results now, not when a chargeback is being disputed six months down the road.
As we have seen in the press, many leading retailers are not only holding vendors accountable to higher performing standards, they are also embracing proven processes from other industries such as sales & operations planning (S&OP) to increase their internal efficiencies and by doing so their execution – and reducing vendor supply chain variability in the way manufacturers have done in their supply chains for years.

The Finale
Not to belabor the obvious, but the retail industry is in the midst of a paradigm shift that shows no signs of slowing down. Technology will continue to disrupt as quickly as consumer buying behavior changes thus keeping all retailers on edge, not just the brick and mortar ones. While the changes in the market are clearly documented, what I don't see is the perceived opportunity of supply chain professionals to lead and accelerate their organizations into the future.

Visibility, speed, inventory integrity and execution are just a few pieces to a big puzzle brick and mortar retail companies must solve moving forward to not only a successful BOPIS strategy, but to remain relevant. And what a great opportunity for supply chain professionals to impact their organizations like never before.


For a copy of the 2017 Advance Shipping Notification and Inventory Integrity Report, please email me at [email protected].
Any comments on this article? Please send below.
Your Comments/Feedback


Source link http://www.scdigest.com/newsviews/18-05-02-3.php?CID=14164